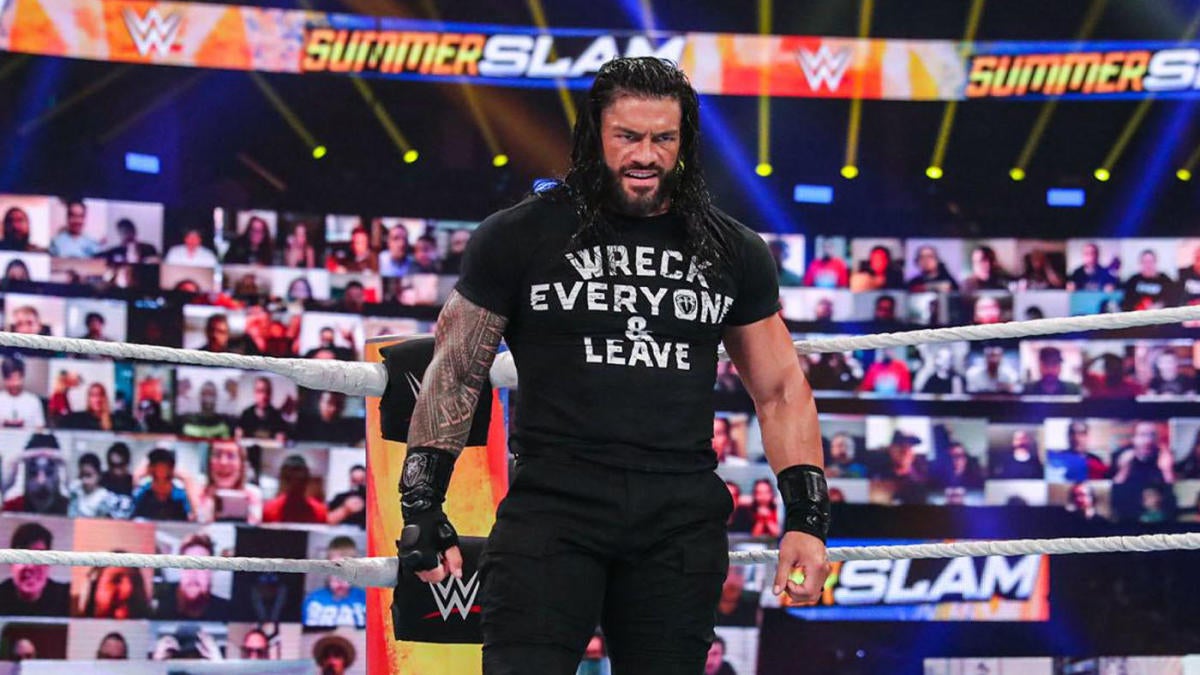 WWE needed a big hook to sell the idea of the Payback pay-per-view taking place just one week after SummerSlam, and it delivered with the shocking return of Roman Reigns this past Sunday. Friday night on SmackDown, Reigns will make his first television appearance in months as he signs the contract for his return match.
Reigns returned at SummerSlam, attacking new universal champion "The Fiend" Bray Wyatt and Braun Strowman, who had just lost the belt to Wyatt. Reigns, wearing a shirt that read "Wreck Everyone and Leave" did exactly that, running through Wyatt and Strowman in a statement-making moment. WWE has wasted no time in putting Reigns back into the title picture, setting up a no holds barred, triple threat match between Reigns, Wyatt and Strowman for the universal title at Payback.
The three men will appear on SmackDown to put pen to paper during a contract signing. Of course, contract signings in WWE are rarely as simple as men putting their names on the dotted line.
What else will go down once this week's episode of SmackDown begins at 8 p.m. ET? Check out a short preview of this week's show below, and scroll a bit further for live results and updates throughout the broadcast on Friday evening.
WWE SmackDown preview
Universal championship contract signing with Reigns, Wyatt and Strowman
Big E joins The Miz as a guest on "Miz TV"
WWE SmackDown live results