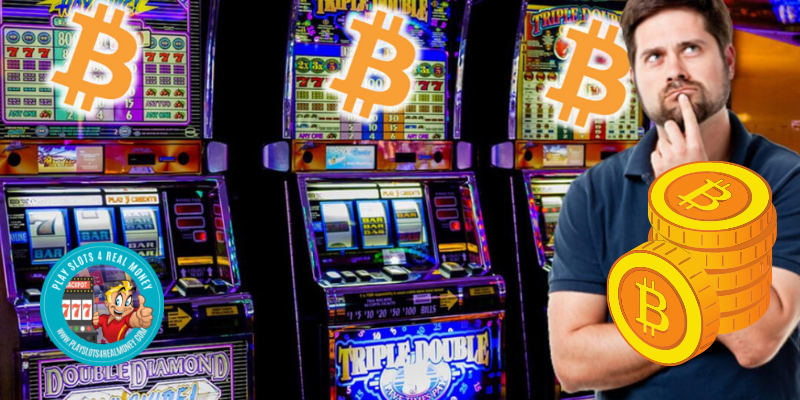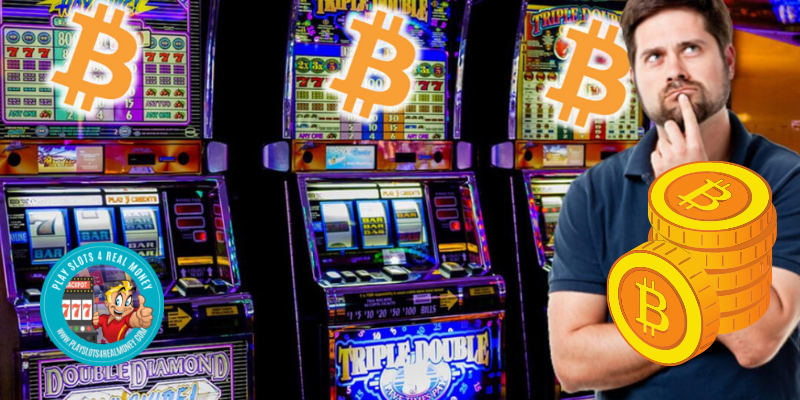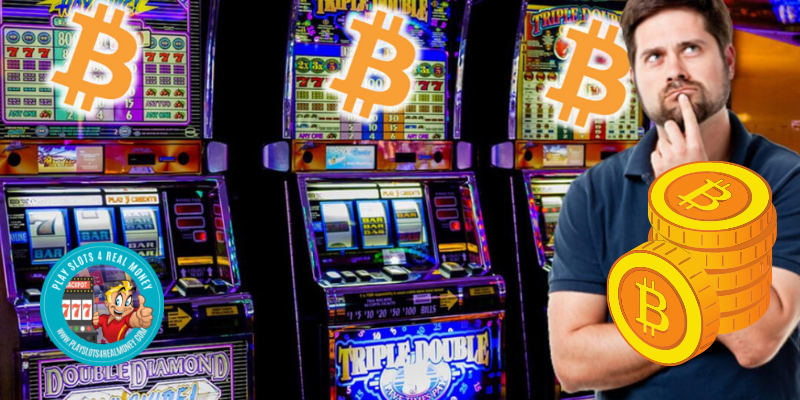 Bitcoin (BTC) is big business these days. However, have you ever wondering if real money gamblers will be able to play slot machines in Las Vegas with Bitcoin or other cryptocurrencies? The dramatic increase in market price since late last year is front page news. Digital currencies in general are white hot right now. Gaming giant International Game Technology (IGT) is looking to capitalize on these favorable business conditions.
The company is looking to design slot machines that can accept cryptocurrency for play. The two progressive slots mentioned by name where Megabucks and Wheel of Fortune.
Slot Machine Patent Opens The Door To Bitcoin Play?
Each of these slot games are already known for their massive progressive jackpots. Winning a seven-digit jackpot has almost become routine these days. These jackpots are stretching the boundaries to eight-digit grand prizes.
To expand those jackpots, the addition of play with cryptos would be a major plus. Towards the end of January, IGT received a patent that could further the cause. This new technology would create a way to transfer cryptocurrency. It would move funds between a player's established gaming account and an external crypto account.
The end use would let players move BTC from slot machines to their virtual BTC wallet.
Ultimately, this could be done through the use of a smartphone.IGT company spokesperson Phil O'Shaughnessy released the following statement:
"IGT secured this patent to bolster its industry-leading patent portfolio in anticipation of any possible future direction in regulated gaming involving cryptocurrency."
The target market for BTC slot machine play is today's younger audience of casino gamblers. The trend towards cryptos as a viable option for financial transactions was already on the rise with this group. That trend has been accelerated during the global health pandemic.
Certain studies show that 44 percent of millennials plan on acquiring bitcoin over a five-year timeframe. This group can be expanded out to include casino players aged 21 up to 40. The recent rally in the price of BTC is another big contributing factor.
The viability of using BTC for major purchases is also on the rise. There has been an increase in buying cars, boats and even houses with cryptocurrency.
Many online gambling sites use cryptos for the majority of their banking options.
The current system at land-based casinos can be cumbersome. Cryptos need to be converted into fiat funds such as cash. There are specialized crypto ATM's on select casino floors. The Nevada Gaming Commission continues to loosen up the reins in this area of casino commerce.
Nevada land-based casinos can now introduce cashless systems for gaming.
They can also let players transfer cash from smartphones directly into gaming machines.
The new development through IGT will take things even further. The company already has regulatory approval to use BTC wallets on casino slot machines. Another popular practice is the use of casino loyalty cards to fund play. The Resort Wallet loyalty card has the ability to deposit funds into slot machines.
As an industry leader in gaming technology, IGT is leading the way in many new initiatives. The end result is aimed at providing an enhanced gaming experience for every end user.
• Source: Gamblers Could Use Bitcoin at Slot Machines With New Patent from Bloomberg.com On January 5, 2021.



Article Name
Will Real Money Gamblers Be Able To Use Bitcoin Playing Slot Machines?
Description
Casino Resorts In Las Vegas & All Over The Planet May Be Allowing Real Money Gamblers To Be Able To Use Bitcoin Playing Slot Machines?
Publisher Name
Publisher Logo
Tagged with: banking • Bitcoin News & Gossip • Crypto Gaming