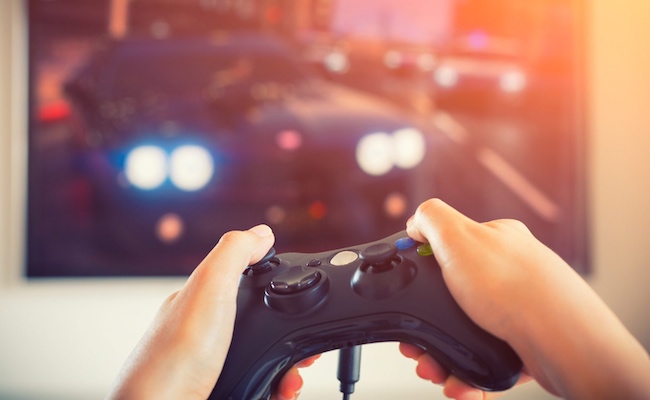 Watch sports, play online games faster soon with light beam-powered internet.
Sports fans and online games enthusiasts, get ready. Enjoying your entertainment-from watching MMA fights to playing competitive or even casual card games online-is about to get even more entertaining, thanks to even faster internet if Google has its way.
The internet giant is reportedly in talks with India telecom companies Airtel and Jio to bring high speed internet connection across the country – even to the most remote areas.
Light beams bring faster internet
In 2020, India ranked 131st among 138 countries when it comes to mobile internet speed, and 70th-out of 175 nations – in fixed broadband speed, according to the Ookla Speedtest Global Index. The Ookla report notes that the country's average mobile download speed is 12.07Mbps, lower than the 35.26 Mbps global average.
India has been on a digital-first trajectory over the past couple of years, with initiatives to digitally transform key sectors like healthcare, manufacturing, education and government services, among others.
However, like many other countries, India has been bogged down by the lockdown brought by the ongoing COVID-19 pandemic – which has placed a strain on many services like internet service providers as more consumers rely on the internet to conduct business, shop, study, virtually check in with their family and friends, watch their favorite sporting events and UFC matches, or even play online roulette and other casual games online.
There have been efforts to improve and expand 4G coverage in India, which, according to Ookla's Speedtest Intelligence performance metrics, "among the largest South Asian countries during Q3 2020 with 93.7% of tested locations showing 4G available according to data from Speed test coverage scans on Android."
And now, Google is also teaming up with local telecom players to bring possibly even faster internet connection – powered by light beams – to India's most remote regions.
Project Taara for multi-gigabit internet
As part of its Project Taara, Alphabet's X Lab has developed a way to transmit internet signals via wireless optical communication links – aka light beams – to "offer a cost-effective and quickly deployable way to bring high speed connectivity to remote areas." This technology is being tested in parts of Kenya in Africa and Andhra Pradesh in India, and after making substantial progress in sub-Saharan Africa, Google is reportedly eyeing partnerships with regional operators in India.
According to an ET report, the internet giant wants to partner with Airtel and Jio following an extended test run in Andhra Pradesh.
Google has yet to confirm the reports, although the tests are still in their very early stages. The company previously described the technology as suitable for irregular terrains where laying fiber cables can be a challenge.
According to its website, "The Taara team is now focused on delivering 20+ Gbps connectivity over distances of 20+ km between each terminal and on making the units fast and easy for partners to deploy. The team is in conversation with Telcos, ISPs and governments around the world about the potential for wireless optical communication technology to significantly accelerate the deployment of the extensive, high-throughput networks necessary to support the future of the web."
Press release by: Indian Clicks, LLC
Click Here for Latest Direct-to-OTT Releases (List Updates Daily)