December 15, 2020
Matthew Pitt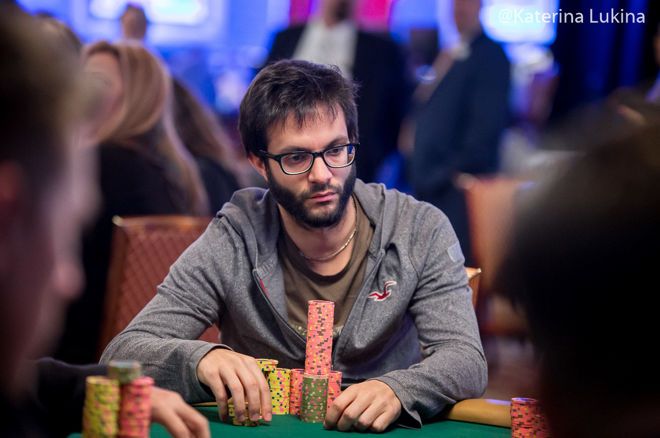 The GGPoker Super MILLION$ is always a huge event but the 27th edition of this $10,000 buy-in tournament is absolutely massive. It is part of the WSOPC Series and that's resulted in an impressive turnout of 511 players and a $5,110,000 prize pool.
Super MILLION$ Final Table Chip Counts
| Place | Player | Country | Chips |
| --- | --- | --- | --- |
| 1 | Joaquin Melogno | Uruguay | 12,875,689 |
| 2 | Joakim Andersson | Austria | 8,202,076 |
| 3 | tazmania888 | United Kingdom | 7,035,068 |
| 4 | RogerScruton | Brazil | 5,587,372 |
| 5 | Samuel Vousden | Finland | 5,530,378 |
| 6 | Jorma Nuutinen | Finland | 4,033,404 |
| 7 | MK-Ultra | Canada | 2,812,245 |
| 8 | Andrey Kotelnikov | Russia | 2,657,036 |
| 9 | veca | Turkey | 2,366,732 |
Watch This Star-Studded Final Table Unfold
Who will win this week's Super MILLION$? Find out right here
Head to GGPoker's YouTube channel
Only nine of those 511 starters remain in this event and they'll return to the action from 6:00 p.m. GMT on December 15 sharing a single goal: to be the last player standing and bank the gargantuan $636,072 top prize.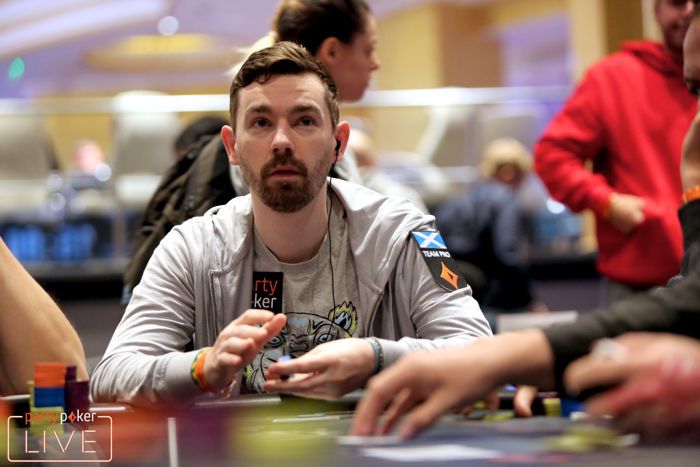 Ludovic "Gr4vyB04t" Geilich was the unfortunate soul who burst the money bubble on December 13. Geilich's 61st place exit locked up at least $22,364 for the surviving players.
Such luminaries as Dario Sammartino, Anton Wigg, Joao Vieira, Isaac Baron, Justin Bonomo, Luke Schwartz, and Benjamin Rolle all cashed, the latter busting in 11th place for $116,778.
Each of the nine finalists will walk away with at least $140,979 for their $10,000 investment, which is a great return in its own right. Uruguay's Joaquin Melogno wants more than that sum, far more, and he leads the final nine players back into battle in the envious position of chip leader.
This is only Melogno's third Super MILLION$ appearance and his first in-the-money finish. What a way to open your account, imagine if he goes all the way and wins the $636,072 top prize. This is his tournament to lose because he's the only returning player with an eight-figure stack.
Joachim Andersson is the man currently in second place and he has a fantastic record in this event. This is his sixth Super MILLION$ cash and fourth final table. Andersson won this very event on October 27 and padded his bankroll with $324,053. Finishing in fourth-place or higher will best that amount.
Another player cashing in this event for the first time is the United Kingdom's "tazmania888". They sit down with a shade over 28 big blinds. The British star has won almost $210,000 from GGPoker tournaments thanks in part to winning a $1,500 WSOP Side Event for $64,875 and finishing second in the $800 Marathon for an additional $64,312.
Botteon, Ruivo and Salas Headline Final Table of the 2020 GGPoker WSOP $10,000 Main Event
First-Ever Super MILLION$ Entry Results in Final Table
This week's Super MILLION$ is full of firsts because Brazil's "RogerScruton" is playing in their first event. This means that first $10,000 bullet has turned into a first cash and, therefore, first final table appearance. The Brazilian as $13,719 in winnings at the site, meaning they're already guaranteed 10-times their lifetime winnings even if the worst should happen and they fall in ninth-place!
The next two players, in terms of chip counts, are definitely not strangers to the high stakes tournament world. Finnish duo Samuel Vousden and Jorma Nuutinen return to the fray in the middle of the pack.
Vousden has now reached this final table three times, the previous two ending in a sixth and fifth-place finish, the latter yielding a $137,197 score.
Nuutinen hasn't played much at GGPoker but his decision to enter this tournament has proven to be a good one. He may only have 16 big blinds in his stack but don't write off the chances of this incredible player.
GGPoker's $100 Million GTD WSOP Winter Online Circuit Series is underway
Canada's "MK-Ultra" is one of the shortest stacks at the restart; he's armed with 11.2 big blinds. This is the Canadian's second cash from two Super MILLION$ appearances. He managed a 38th place finish last time out, which was in the WSOP edition, another huge Super MILLION$ event. It must be the bumper crowd that MK-Ultra loves.
Andrey Kotelnikov is the final table's shortest stack. The Russian has racked up almost $950,000 in winning at GGPoker, and recently won a WPT World Online Championships title at partypoker. Kotelnikov sold 75% of his action at 1.09 mark up. Konstantin Maslak bought 25% with Ami Barer claiming the remaining 50%. The last time Barer bought such a big stake was when Philippe D'Auteuil finished third for $354,582.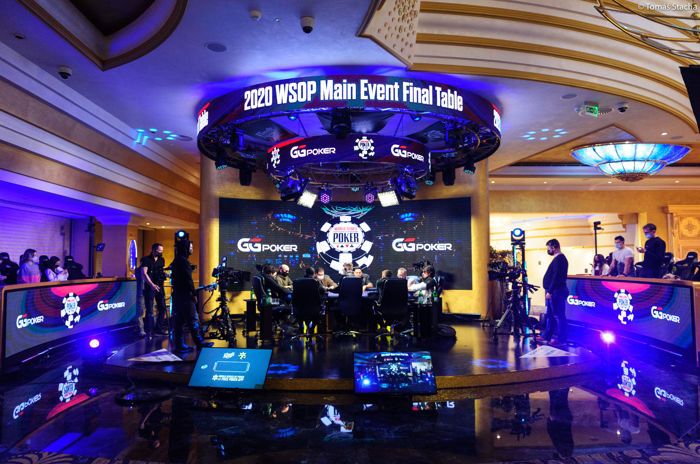 WSOPC #1: BIG $50 Reaches Final Table
The first event on the bustling WSOPC Series schedule is the BIG $50 and that has reached its nine-handed final table too. An incredible 31,291 players bought in over the course of dozens of flights, resulting in the $1 million guarantee being blown out of the water by $439,386.
Each of the nine players seated at the final table, which commences at 6:30 p.m. GMT on December 19, has turned their $50 buy-in into at least $11,568. The champion, however, nets a cool $168,810 and a coveted WSOPC ring.
Russia's "ImLuckPads" is the player currently leading the charge for that bumper prize. Their 39,464,531 chips equate to almost 80 big blinds.
The first of three Chinese nationals, "QY707", occupies second place with a 27,120,798 stack. Their fellow China-based grinders are "PhD_Don" and "incloudzly" who return to the battle with enough chips for fifth and eighth-place respectively.
Making up the rest of the final table, but most certainly not only there to make up the numbers, are Russia's "party_maker1", "D00MSWITCHER" of Germany, Israeli star "FreddiieKadur", "btn_clicking!" of Cyprus and Poland's Adam Bonk.
BIG $50 Final Table Chip Counts
| Place | Player | Country | Chips |
| --- | --- | --- | --- |
| 1 | ImLuckPads | Russia | 39,464,531 |
| 2 | QY707 | China | 27,120,798 |
| 3 | party_maker1 | Russia | 24,162,749 |
| 4 | D00MSWITCHER | Germany | 19,098,917 |
| 5 | PhD_Don | China | 12,844,074 |
| 6 | FreddyKadur | Israel | 9,720,468 |
| 7 | btn_clicking! | Cyprus | 8,634,379 |
| 8 | incloudzly | China | 7,361,220 |
| 9 | Adam Bonk | Poland | 7,107,979 |
Win Your Way Into The Next $10,300 Super MILLION$ Tournament
Satellites for the next edition of the Super MILLION$ are running at GGPoker right now. Head there and see if you can follow in the footsteps of some of the greatest players in the world and become a GGPoker champion.