February 03, 2021
Gripsed.com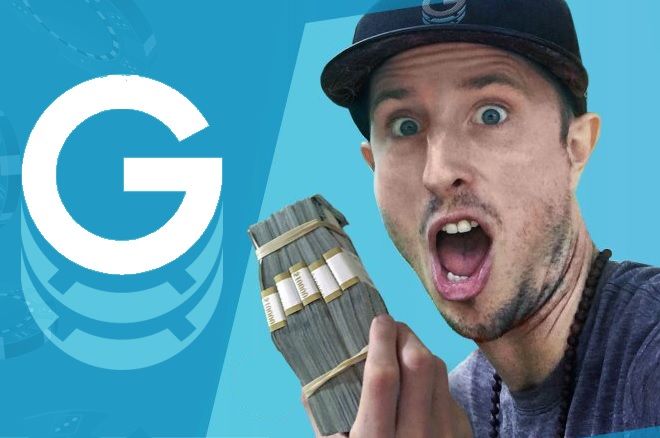 Evan Jarvis of Gripsed Poker is doing something that many other streamers aren't: streaming with no delay on Twitch. When it comes to online poker, where you can go to play is pretty self-explanatory, but if you're looking to connect with like-minded players or advance your skill, your first thought may not be Twitch—but it should be.
What is Twitch?
For those who haven't heard of Twitch, it's an online platform that helps connect viewers (like poker enthusiasts) with streamers who broadcast their video gameplay (pre-recorded or live streaming). Twitch isn't limited to just gaming content; it also showcases non-gaming radio or music streams. Another benefit of Twitch is it's interactive and allows viewers to ask questions or leave comments.
Live Streaming on Twitch
Nothing compares to live streaming. It's a direct connection between viewer and broadcaster, something that YouTube comments or forums can't replicate. It allows for immediate feedback on plays for instant improvements.
"I've always loved helping people; that's the reason I started making content in the first place back in 2008," says Jarvis. His YouTube channel now has over 77k subscribers, and he hints that he has something special planned for the 80k subscriber milestone.
Jarvis made the switch back to live stream gaming in 2019 to reconnect with his two passions: helping people and playing poker.
"I've been out of the game for a while, and I felt like something was missing in my life. I've been working hard on many projects, but my life was missing the element of fun. I thought getting back into online poker would rekindle that joy, and it did somewhat, but playing online poker alone didn't give me that spark… it's once I started streaming again and getting that community engagement that my love of life came back."
Evan Jarvis, aka Gripsed, returned to live streaming with his $50-$1 Million bankroll challenge. Within the first month, Jarvis landed a huge $50k score on stream—how's that for success?
Benefits of No Delay Streams
When it comes to broadcasting live poker gameplay, it certainly has its advantages. "I can provide viewers with immediate feedback on their plays (users can cash in 'channel points' to get feedback on their hands from Jarvis), and it allows me to be more helpful when people have questions about software, sites, or anything."
There's nothing more frustrating than going into a live stream and having to wait 4-5 minutes to get a response to a question— it takes the 'live' element out of the equation.' Having a direct connection between viewer and broadcaster means viewers no longer have to suffer long wait times to have their questions answered; thus, establishing a deeper connection.
However, live streaming does pose some unique challenges for streamers too. "It's definitely a challenge because I have to keep more of a poker face and be careful about what I say during
hands. It also makes the action a little bit harder for the viewers to follow, but I always take off my card cover for all-in situations or when I'm making my final decision to call or fold."
No delay streams aren't for everyone. You have to conduct yourself with the highest level of professionalism to appeal to a larger audience, so if you fear unscripted situations, no delay streams may not be right for you.
On the flipside, live streaming's candid nature makes for closer connections with viewers, and closer connections make it more of a hang-out with friends and less of a solitary experience. Take MTT poker, for instance, it can be lonely and isolating when you're stuck playing 1 table, but with live streaming on Twitch, it's like you're grinding out a poker session with friends.
Benefits of Streaming for Streamers
Twitch is all about forming deep relationships, while live streaming is all about bringing together a community of like-minded people who have the same hobby and want to share the journey with other people. Being able to converse and befriend people with the same interests as you help check off one of the most basic human needs — to be sociable. If you think about gaming's nature, it's relatively solitary (except for cooperative gameplay), so having a platform like Twitch that unites individual gamers, you can see how it would create a sense of community.
For streamers looking to increase their views, you can't focus on short-term growth because that goes against what live streaming is all about — connection. Instead, you need to show up on a consistent basis to grow your viewership. If you want to strengthen the bond with your viewers, having a schedule they can rely on is crucial, so they can count on you to be there for your scheduled times. But that's just the tip of the iceberg; it's also about engaging your budding community.
Since returning to streaming, Jarvis has slowly but steadily increased his average viewership and is currently sitting around 130 average viewers — with hopes to break the 200 mark soon. For Jarvis, he aims to help his community, and some of the engaging ways he draws an audience are by having:
Homegames with added money to the prize pool,
No delay streaming so that viewers can get that instant connection & feedback.
If you want to check out Evan Jarvis' live streams and see if it's your vibe, visit http://twitch.tv/gripsed and hit the follow button. Currently, Jarvis streams weekends from Noon-Late (Eastern Standard Time)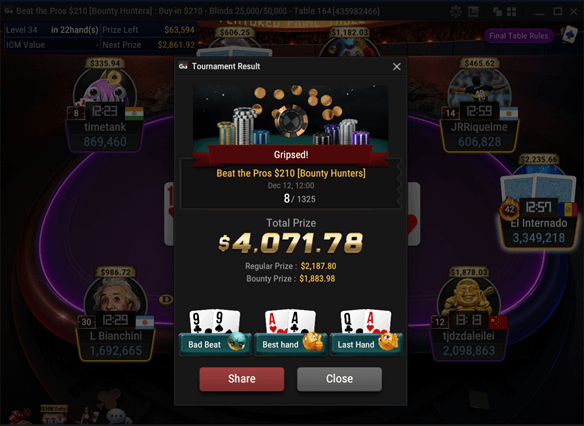 Jarvis is still on the hunt for his breakthrough score, but because he's having so much fun connecting with his community on Twitch, he doesn't feel the same need to 'win big,' citing that sometime's chasing a big win can be disempowering. Poker is still a game, and the point of any game is: to have fun. Twitch helps create an environment where like-minded people can commune and play for fun, improve their game and achieve their poker goals.
If you're ever around on the weekend, drop by Evan's stream and #LetsGetStackin and don't forget to join the growing poker community on Twitch.
Sponsor-generated content from Gripsed.com