The San Diego Padres have bolstered their rotation by trading for Tampa Bay Rays starter Blake Snell, a move that has turned the Padres into a serious World Series contender.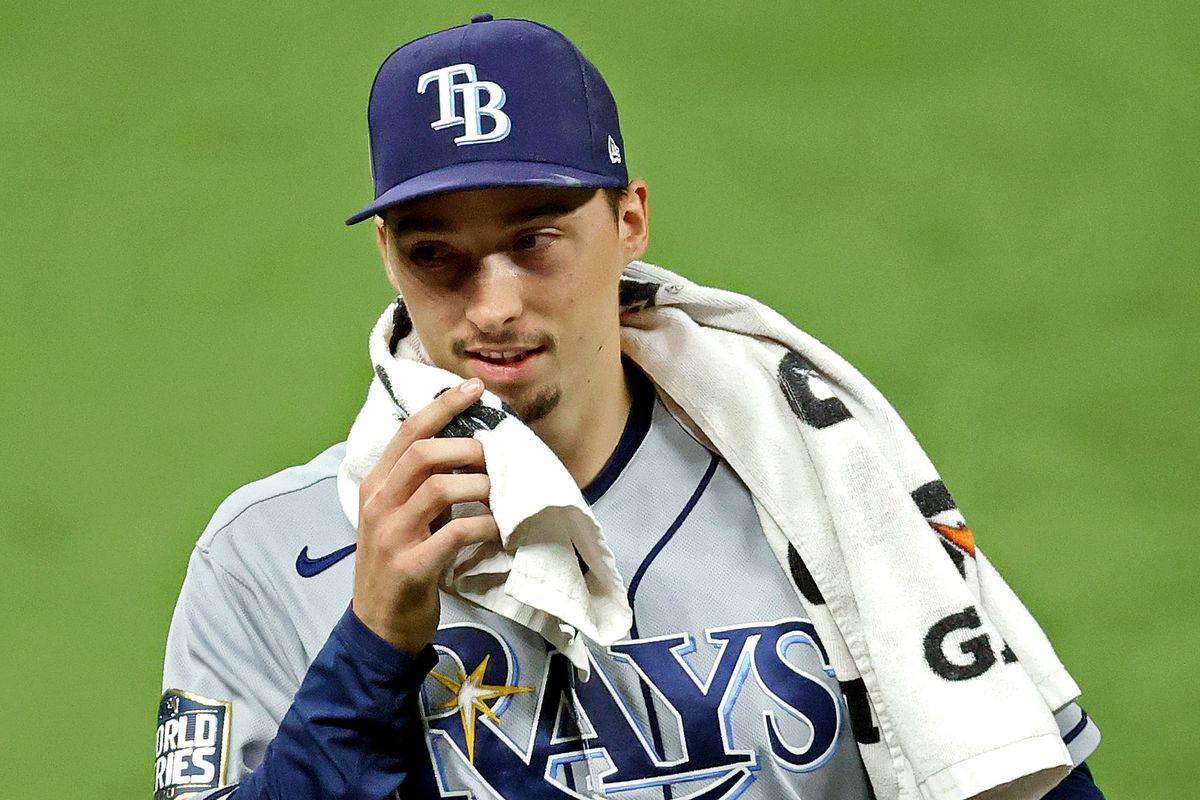 FanDuel Sportsbook now lists San Diego as a +1000 pick to win the 2021 World Series.
Snell Adds Depth to Strong Rotation
That's behind only three other teams: the defending champion Los Angeles Dodgers (+430), New York Yankees (+550), and the Atlanta Braves (+900). The Chicago White Sox also stand at +1000. San Diego initially opened as a +1300 pick following the World Series.
ESPN reported Sunday that the Padres were trading pitching prospects Luis Patino and Cole Wilcox, along with catchers Francisco Mejia and Blake Hunt, in exchange to Snell. The trade remains contingent on physicals and medical reviews.
Snell went 4-2 with a 3.24 ERA in the shortened 2020 season. He famously started Game 6 of the World Series against the Dodgers, giving up just 1 run on two hits over 5.1 innings before manager Kevin Cash pulled him. The Rays would go on to lose the game and the series.
---
2021 World Series Odds (via FanDuel Sportsbook)
Los Angeles Dodgers: +430
New York Yankees: +550
Atlanta Braves: +900
Chicago White Sox: +1000
San Diego Padres: +1000
Tampa Bay Rays: +1600
---
While Snell pitched well in 2020, he was brilliant in 2018, posting a 21-5 record and a 1.89 ERA on his way to winning the AL Cy Young Award. The 28-year-old remains under contract through 2023.
The Padres emerged as a dark horse contender in the 2020 season, going 37-23 to post the second-best record in the National League. San Diego defeated the St. Louis Cardinals in the first round of the playoffs, but the Dodgers swept the Padres in three games in the NLDS.
Late in the season, San Diego traded for Cleveland pitcher Mike Clevinger. While Clevinger will miss the 2021 season after undergoing Tommy John surgery, he should be ready to go in 2022, at which point the Padres would boast one of the most impressive rotations in baseball.
Padres Sign Korean Superstar
San Diego has thrown itself into trade and free agency rumors throughout the offseason, and there are signs that the team plans to continue to strengthen its roster.
On Monday, the Padres agreed to a deal with Ha-seong Kim, a star infielder who played for the Kiwoom Heroes of the Korea Baseball Organization.
Ha-Seong Kim has deal with Padres. At least 4 years. Kim hit 30 HR for Kiwoom last year playing SS and 3B. Obvs the a Padres are good at those spots but they will make it work. @dennistlin 1st

— Jon Heyman (@JonHeyman) December 28, 2020
The 25-year-old Kim primarily played third base and shortstop in Korea, but may have to move to fit into a lineup that already features Fernando Tatis Jr. and Manny Machado. Last season, he hit .306 with 30 home runs and 109 RBIs in 138 games.
The Padres did have to give up one of their top prospects to land Snell. The 21-year-old Patino ranks as one of the top prospects in baseball. He throws a fastball that can reach 99 mph and also commands a slider and a changeup, and projects to be a high-end starter in the majors.