It says a lot about just how brilliantly Wolverhampton Wanderers have been run over the past two years that one senses they are yet to hit their ceiling, even though all evidence to the contrary. Consecutive seventh place finishes is surely all Wolves can achieve on their budget, particularly with the traditional 'Big Six' consolidating and re-establishing their supremacy over the last few months… But who would doubt Nuno Esperito Santo's ability?
This time last year critics argued that his consistent team selections would mean Wolves become too exhausted to cope with European football, and yet the club defied expectations once again, reaching the final eight in the Europa League despite barely rotating. Nine players featured in 33 or more Premier League games and featured at least nine times in Europe.
There is no European football in 2020/21, suggesting Wolves can push on domestically and perhaps challenge for the top four.
State of play
Wolves made steady improvements throughout their 59-game season, and although their goalscoring ability began to decline in July, the emergence of Daniel Podence and acceleration in Adama Traore's development point to a bright future for the club. At times, Santo's side can look a little too functional, focusing on the discipline of their 3-4-3 shape, which is why Podence and Traore could boost Wolves to the next level.
Given that a top four finish was in their sights during Project Restart, only for exhaustion to slow them down, they will see 2020/21 as their moment to move into the elite. Only Manchester United and Liverpool lost fewer league games than Wolves. Perhaps that extra sharpness in the legs will be enough to turn some of those 14 draws into wins.
Strengths & Weaknesses
Tactical organisation is the primary strength at Molineaux, where Wolves play with the same shape basic week in week out, practicing set moves in training that tend to grind down the opposition. The flying wing-backs are essential to the system, providing the overloads on the flanks as Joao Moutinho and Ruben Neves dominate in central midfield.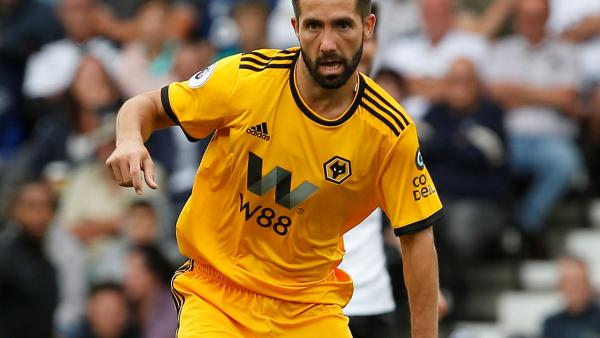 But where ultra-compression between the lines and neat interplay in possession has led to dull draws on many occasions in the last two years, Podence and Traore are beginning to offer a directness that can shake things up. Along with Diogo Jota and Raul Jimenez, Wolves boast one of the division's most intelligent forward lines.
Wolves' weakest area is chance creation. They only scored 51 league goals last season and created 8.9 chances per match, the 11th most in the Premier League. Santo still lacks a delicate playmaker in central areas of the pitch.
Transfer business
It has been an unusually quiet summer so far for the club, who are perhaps operating with greater caution after last year's failures; Patrick Cutrone, Bruno Jordao, and Pedro Neto were disappointments at a combined cost of £43 million, although the latter two are young players and have time to turn things around. Wolves want a central midfielder, a centre-back, and a wing-back, and seemingly want to spend big on high-profile players. Ruben Dias, Renato Sanches, and Dwight McNeil have all been linked.
But the financial difficulties facing all Premier League clubs at the moment make those deals seem unlikely, and so Santo will need to make better use of his fringe players – particularly the likes of Podence, Ruben Vinagre, and Neto – in the season ahead. In fact, holding onto star performer Raul Jimenez would constitute a good summer following Matt Doherty's departure to Tottenham. Wolves need to replace their right wing-back immediately.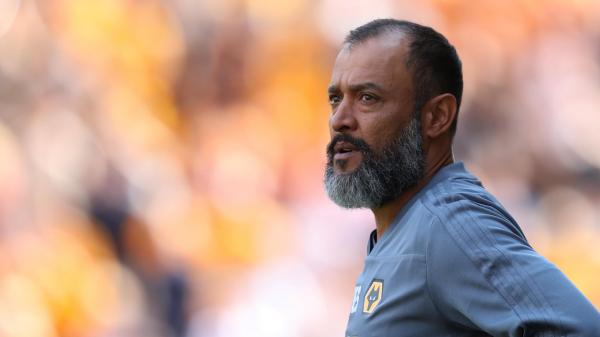 What supporters expect
Another seventh-place finish would be good enough for supporters, who must still be rubbing their eyes in disbelief that their club are so high in the Premier League. Just four years ago they were a mid-table Championship club going nowhere fast, and that should not be forgotten as Wolves strive to break into the top six.
However, the absence of Europa League football presents a rare opportunity to push on, and so fans will probably be disappointed if Wolves don't manage to better their points tally from last season of 59. Better runs in both the League Cup and FA Cup are also expected.
Look out for…
Podence & Neto shining: Assuming Wolves cannot release the funds to add big names, Santo will be forced to rely on the younger players. Podence and Neto have both shown increasing promise towards the end of their debut years in English football, suggesting they can enjoy breakthrough seasons in 2020/21.
First silverware since 1980?: Wolves haven't won anything since lifting the League Cup in 1980, and before that their only period of success was the glory years of the 1950s, when Wolves won three league titles and two FA Cups. Santo, then, would forever be a club legend if he could win one of the domestic cups.