$new_string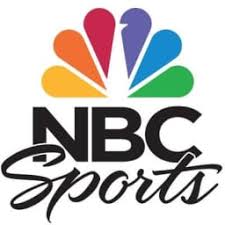 NBC Sports, the programming division of NBC which is responsible for sports broadasts on the network and its dedicated national sports channels, has inked a multiyear deal with the online bookmaker, PointsBet.
Under the terms of the new partnership, NBC Sports will provide the bookmaker with multi-platform media and marketing opportunities across its portfolio of events, all year round.
Some of NBC Sports' brands include the Golf Channel, the Olympic Channel and NBC Sports Regional Networks.
"We are excited to begin this partnership with PointsBet, which will deliver unmatched sports betting engagement opportunities across multiple platforms," said David Preschlack, president of the NBC Sports Regional Networks,
"For NBCUniversal and PointsBet, this agreement provides considerable opportunities in the fast-growing sports betting marketplace, which is unique to this extensive and robust, multi-year arrangement."
"Looking ahead, we're also excited about the significant activation opportunities that will come to fruition as sports betting continues to proliferate across the U.S," he added.
According to the deal, PointsBet will be immediately incorporated in gameday integrations across the NBC Sports Regional Networks – eight in total. The networks are the exclusive homes of several MLB, NHL and NBA teams.
NBC Sports' fantasy and sports betting digital brand, Rotoworld, will incorporate exclusive PointsBet odds integrations. Rotoworld provides analysis on multiple sports leagues, as well as golf, Premier League and NASCAR.
The CEO of PointsBet, Sam Swanell, called NBC Sports "an iconic brand and holder of the largest audience in the US." As such, he said, the partnership "brings significant credibility and trust to PointsBet's operations."
Through the partnership, Swanell said, "PointsBet gains access to market-leading linear assets which span 184 million viewers and digital assets which span 60 million monthly active users. These assets will act as the cornerstone of our marketing strategy and combined with our in-house technology and products, as well as our talented and experienced team, will deliver outstanding client acquisition and retention efficiency as we scale rapidly over the next five years."
– FOR INFORMATIONAL PURPOSES ONLY –
RIGHTS RESERVED BY © POKERWEBSITES.COM OWNERS – ABOUT US
2008-2018 – Please consult a lawyer before playing online.
View Your State