The rise in bettors' demands for more data and analytics can be traced directly to the emerging market of products and services that cater to them.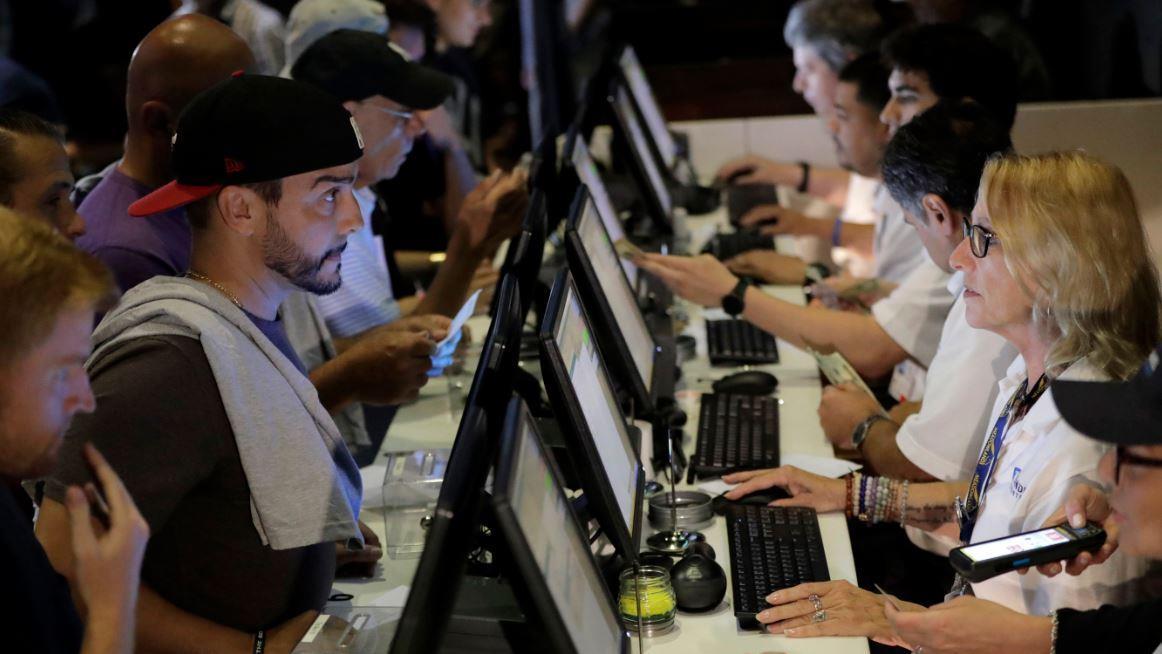 Whether it's Amazon's Next Gen Stats, which uses "machine learning" crunching thousands of similar scenarios to produce and display in-game probabilities for the NFL, or even the Virginia State Lottery demanding sportsbook operators have similar moment-by-moment line-checking readouts on their apps, it seems the world of data and gambling are inexorably tied.
Data Analysis Startup Breaks Down In-Game Line Swings
And so it was only a matter of time before a data analysis startup catering to both was spur up. Philadelphia-based LineSwings aims to do just that.
LineSwings claims to have created its data-crunching machine that gives bettors a look at "certain anomalies during gameplay [that] allow you to make bets with exceptionally favorable odds. You'll know the opportune moment to place a [in-game] wager even if you're not watching the LineSwings dashboard."
Thus far, the service is free and available in IOS or the App Store. An Android version will launch after the first of the year.
"Live in-game betting is one of the fastest-growing types of gambling," Patrick Dougherty, a founder and managing partner at LineSwings, said this week. "Our app provides sports gamblers an interface for tracking, analyzing, and seizing opportunities."
The app will send users push notifications when there's a drastic line change or swing during any given game. The company thrives on line inversions and uses the Nov. 1 L.A. Rams vs. Miami Dolphins tilt as an example. The Rams were a 3.5-favorite going into the game, but by the end of the first half, Miami was up 28-10. The line was flipped as the favorite became 16.5-point underdogs. LineSwings users got a notification. And if they bet in favor of the Rams beating that updated spread they were rewarded as L.A. lost by only nine.
Human Error Still At the Root of Line Changes, Experts Say
With the emergence of online sports gambling becoming legal state by state as the driver behind the emergence of states like New Jersey, Pennsylvania, Illinois, Colorado, and Indiana becoming major bettors' markets, apps like this make sense for those looking for some more in-depth analysis as they make their choices.
And while the LineSwings system is data-based, there's always an element of human error involved in lines changing. R.J. Bell, who runs the sports gambling Web site pregame.com, employs a raft of "pros" who specialize in specific sports and reading lines. He writes on his site that the betting public often bids up favorite teams or players by more than the actual competitive gap dictates—making human error or tribalism an element that can skew a line.
As in the case of the Rams-Dolphins, when an underdog begins to show it's their day, an individual bettors' panic, admiration, or hedging can also warp the perception of what's happening on the field, pitch, or in the ring. Bell's best advice mirrors that of many sports gambling pros: Continue to watch what's happening in the actual contest and make a decision based on what you see instead of emotional swings.
Regardless of the method, and whether online sports gambling's world turns around hard data or undergrad-style psychological analysis, tech experts note that in the years ahead, there are sure to be more companies spun up like LineSwings that promise to give gamblers a slight edge.