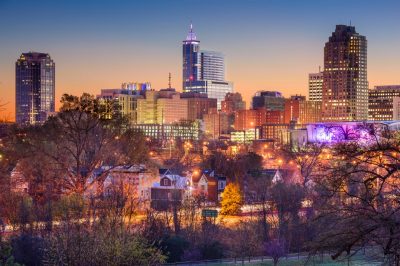 The beginning of the week saw the District Judge James Boasberg agree to expedite a lawsuit that could end up blocking the Catawba Indian Tribe from building a casino near Charlotte. The federal judge from the District of Columbia now decided to give the green light to the lawsuit filed by the Eastern Bank of Cherokee Indians against the US Department of the Interior and the Catawba Indians.
The Cherokee Indian Tribe is trying to prevent the Catawba Tribe from establishing its Two Kings Casino Resort in Kings Mountain, which is situated in very close proximity to Charlotte. The gambling venue project has been estimated at $273 million and the first phase of its construction could start by the fall of 2021, as reported by The Observer. The proposed casino venue would offer at least 1,300 slot machines in case it is approved.
In the summer, the Cherokee Indians took the Catawbas and the US Interior Department to court, claiming that political pressure from the development of the project was the reason why the Government decided to back the casino and bypass Congress in the approval process. The Cherokee Indian tribe explained that the rapid development of the site and the Catawba Indians' plans to open a temporary casino venue as early as May of June 2021, their tribe would face significant harm.
The Federal Court required the parties to submit their final legal documents by January 18th, 2021. A hearing could be ordered in February.
Cherokee Indians Call Catawba's Casino Attempts as "a Modern-Day Land Grab"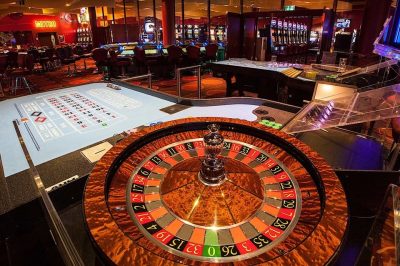 Four months after it received the permission of the Federal Department of the Interior for the establishment of the casino, the Catawba Indian Tribe broke ground for the planned casino in July 2020. Under the permission given by the FDI, 16 acres near Interstate 85 in Cleveland County were put into trust, with this action providing the Native American tribe to actually build the gambling venue.
According to Catawbas claims, the tribe has a right to the land, based on the federal recognition that was given to them in a 1993 agreement. Under the latter, the tribe received a service area in a total of six counties in North Carolina, including Cleveland and Mecklenburg.
However, the Cherokee Indians, who have offered casino gambling in the western part of North Carolina since 1997, have described the efforts of the Catawba Indians as "a modern-day land grab".
Also, the tribe claims that casino developer Wallace Cheves has taken advantage of his political connections in order to put pressure on the Interior Department's decision-making process associated with the casino. Mr. Cheves is a well-known political donor, with his donations to the Republican Party, President Trump, and various GOP lawmakers in the period from January 2019 and July 2019 amounting to almost $500,000.